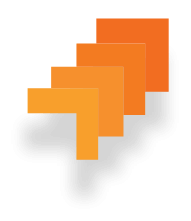 Making cold calls and getting qualified appointments was one area where Mark Ballard and his preneed team wanted to improve at French Funerals & Cremations. His counselors would each make 50–60 calls per week without the success they anticipated, while filling out daily and weekly logs and dealing with rejection. Mark was looking for a partner to share in making calls, help improve the results, and increase sales.
2.2X
French has increased its preneed sales by 2.2X since partnering with Precoa in 2014
Powered by nearly 100 dedicated appointment-setting professionals, Precoa's Funeral Planning Center offered the prospect of immediate relief for Mark's sales team. But could callers in Oregon truly connect with New Mexico families while maintaining the culture of customer service established by Albuquerque's largest and oldest family-owned funeral service company?
We invited Mark up to Portland to tour the FPC and listen to callers in action throughout the day. He saw firsthand the warmth, dedication, and local knowledge on display. Every conversation was personal and authentic. Mark left a true believer.
Since partnering with Precoa, French's preneed team has been freed to focus on what it does best — meeting with families to help them protect their loved ones on the day they'll need it most. Supported by the FPC's superior systems and training, agents have been able to improve on their call making and enjoy the appointment generating partnership with FPC. The results are higher morale and higher sales. To quote Mark, "Together everyone acheives more with Precoa."