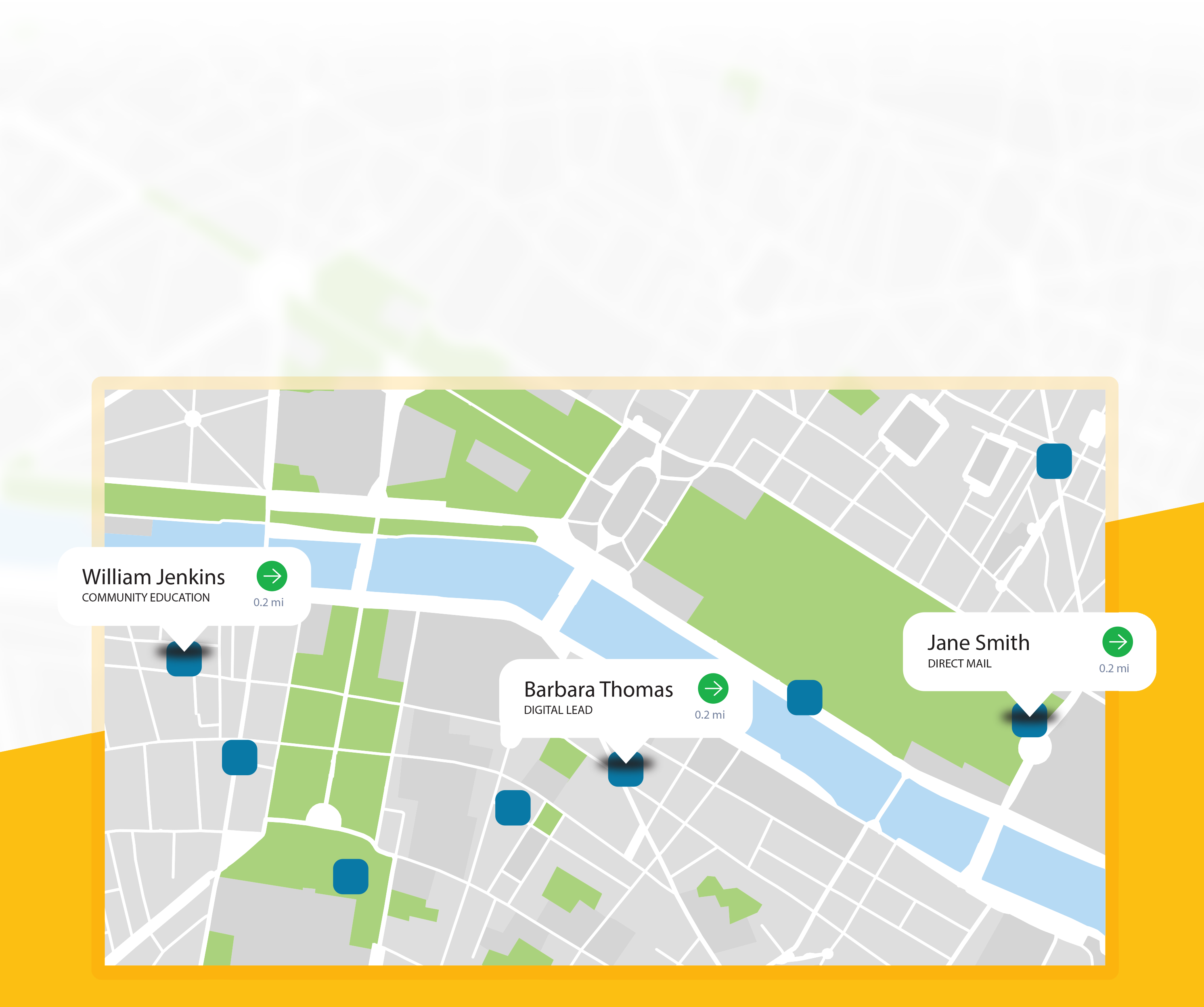 Location-Aware Sales Engine
Our new lead mapping technology pinpoints sales-ready leads in the same neighborhoods as your advance planners' existing appointments. Additional appointment opportunities are always one tap of a button away.
Action Driven Design
We've designed Precoa Mobile to emphasize actionable insights, so your preneed team can make the most of every moment in their day. Every preneed sales driver, including today's appointments, follow-ups, resulting, and home visits nearby, are all available at their fingertips.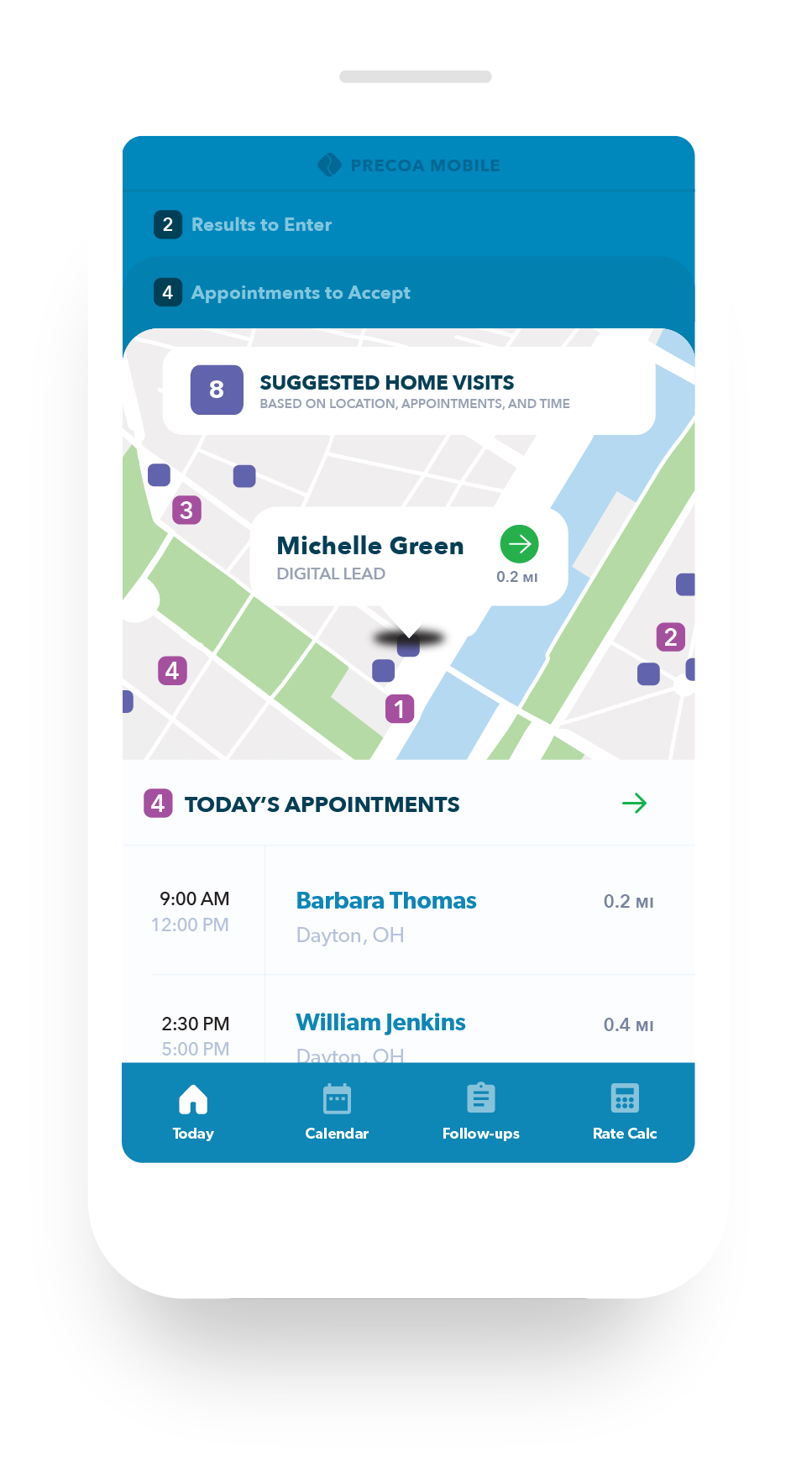 Every Touchpoint
With Every Family
Any time contact is made with a family, we have a record of it. With Precoa Mobile, every touchpoint is easily accessible before each appointment, ensuring your advance planners understand every step in a family's journey to preneed.